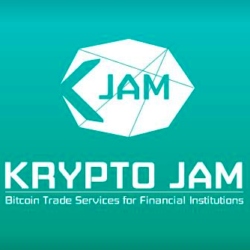 Industry investor in Krypto Jam
We are pleased to inform you that Atriumbay Investment, as a sector investor based in Dubai, has acquired in a private subscription 60,000 series B shares of the company Krypto Jam S.A. at PLN 33.34 per item, and the offer value was PLN 2,000,400.
Thus, the total number of Krypto Jam S.A. shares currently amounts to 2,060,000, and the company's market valuation is over PLN 68 million.
The capital raised from the issue will allow the company to carry out planned investments involving the development of the trading department and B2B cryptocurrency services for the financial sector.