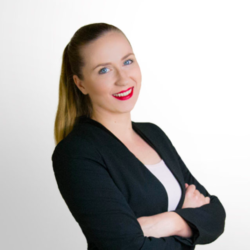 Daria Gaca joins the Krypto Jam analyst team
We are pleased to inform you that Daria Gaca has joined our team.
Daria is a graduate of the University of Banking in Bydgoszcz.
From 2016 I analyze the cryptocurrency market and Initial Coin Offering projects.
I specialize in verifying projects and auditing the ICO marketing campaign. He works socially for the development of Blockchain technology and regulation of cryptocurrencies and ICO in Poland.
During its more than two years of experience in the cryptocurrency market, it has developed principles for conducting analyzes of projects based on blockchain technology, which are already listed on the stock exchange, and ICO projects, thanks to which investors reduce investment risk.
He actively invests in ventures with the potential to succeed on the cryptocurrency and ICO market.